How can I book?
– You can book online or by calling 0423555 636.
How can I pay?
– Payment can be made by credit card, cash or by paypal.
Will you wait for me if my flight is delayed?
– No, as we need to run on schedule.
Where I can find you at Byron Bay?
– You can find us at Byron Bus Station that is located on Jonson Street (Please check map below).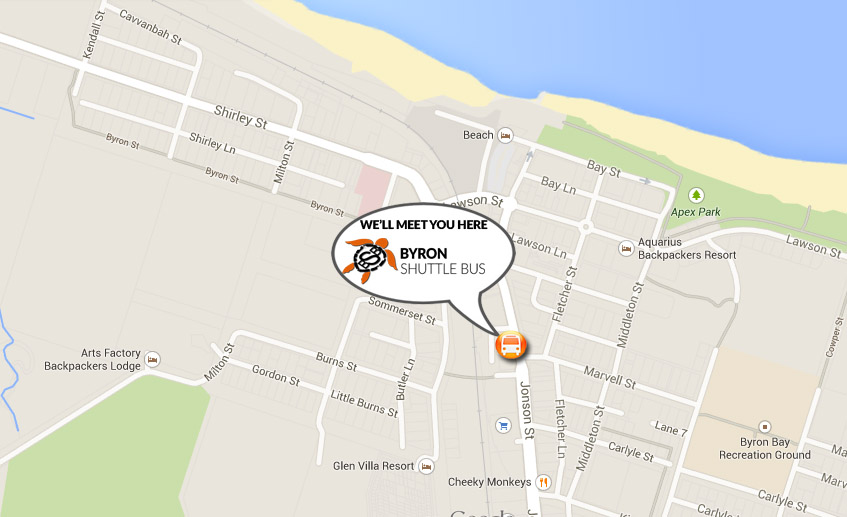 Where I can find you in the Gold Coast Airport?
– You can find us at Near REDSPOT Car rental desk (inside the airport terminal) which is located between Domestic and International Terminals ( Please find ref. 23)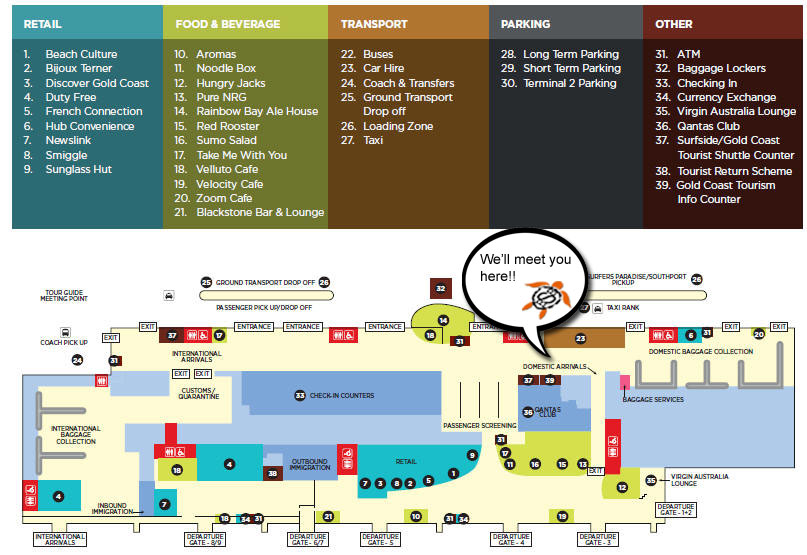 Can I bring surfboards?
– Yes you can bring one surfboard per passenger. But please inform us at the time of booking.
What's the latest time to book?
– We strongly recommend that you book at least the day before travel.
What are your office hours?
– Daily from 6:00 am to 10:00 pm.